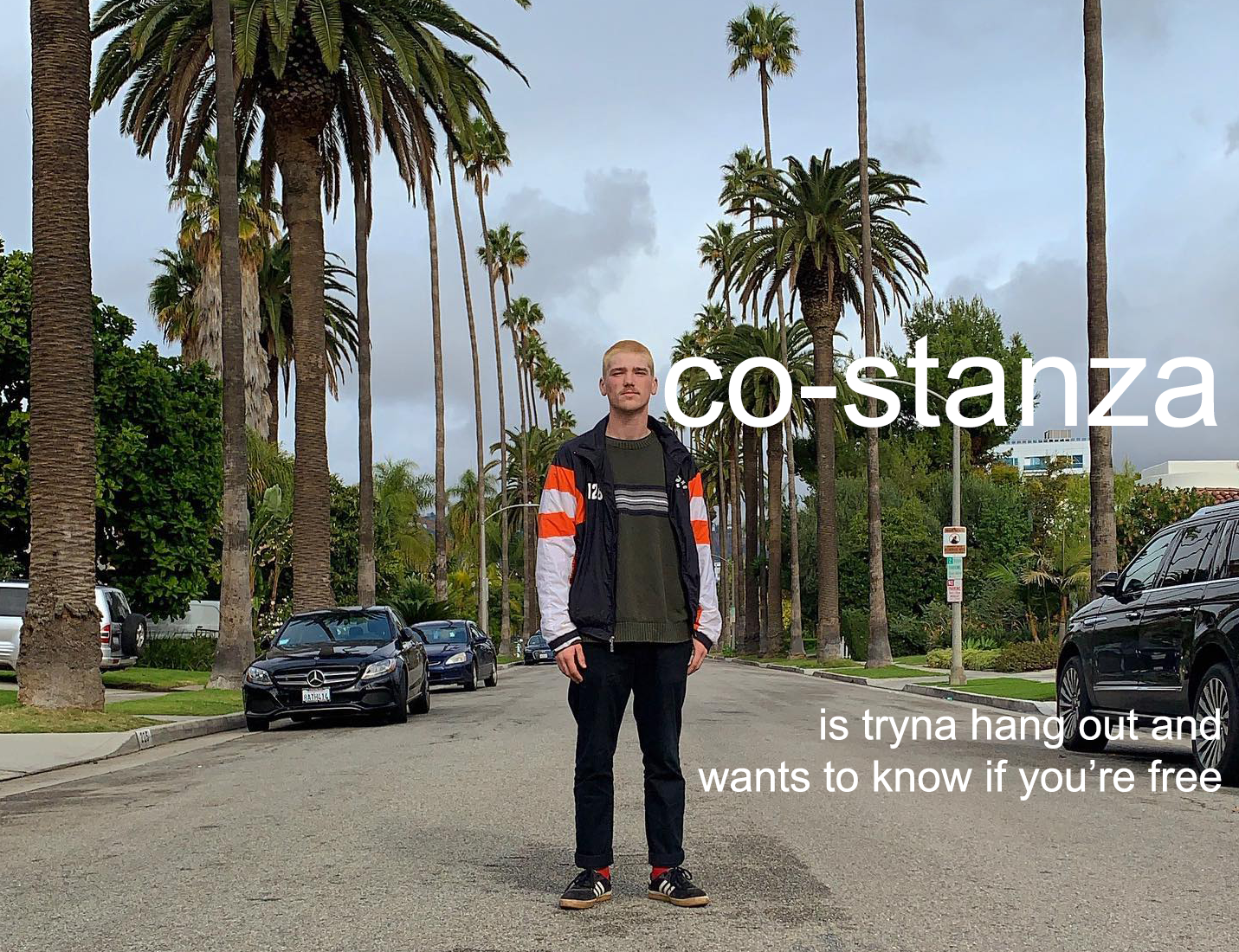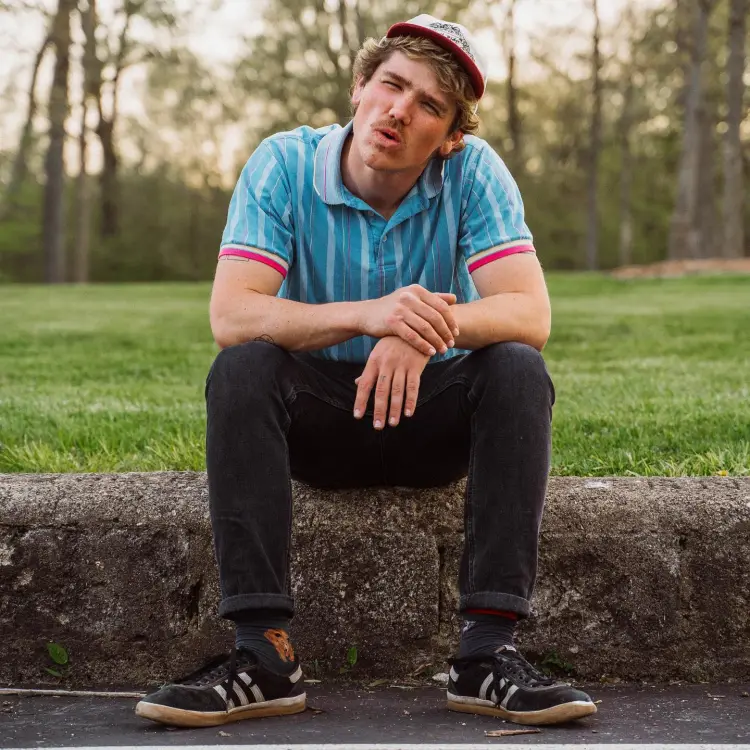 Created and developed originally in the picture perfect suburbs west of Chicago, Co-Stanza is a pop music project by Jack Costanza rooted in good vibes and Midwest charm. Think of skateboarding with an unsweetened iced tea and your closest homies, 75 degrees, life is good. Think of a couple cold ones and a pontoon boat getting your tan on. Together with guitarist David Woronoff, drummer Simon Martin, and bassist Seeder Whaley, Co-Stanza is trying to transport you to your best vibes and get you out of your seat. Drawing from the love and wonder of the world we are lucky enough to live in, Co-Stanza keeps it simple. Relying heavily on classic pop elements, Co-Stanza brings attitude in tight grooves under vocals that incorporate hip-hop flows with infectious pop hooks.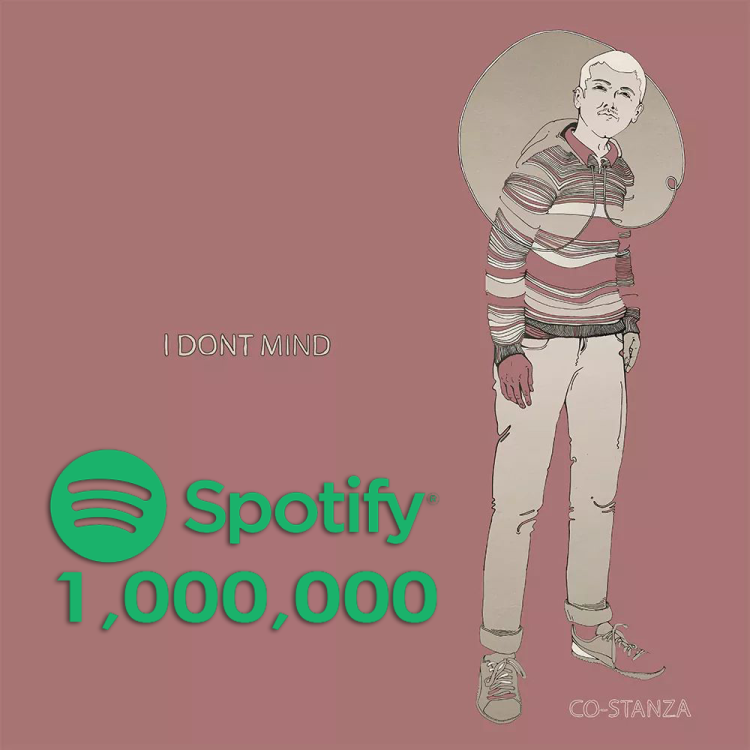 over 2 million Spotify streams with 40k monthly listeners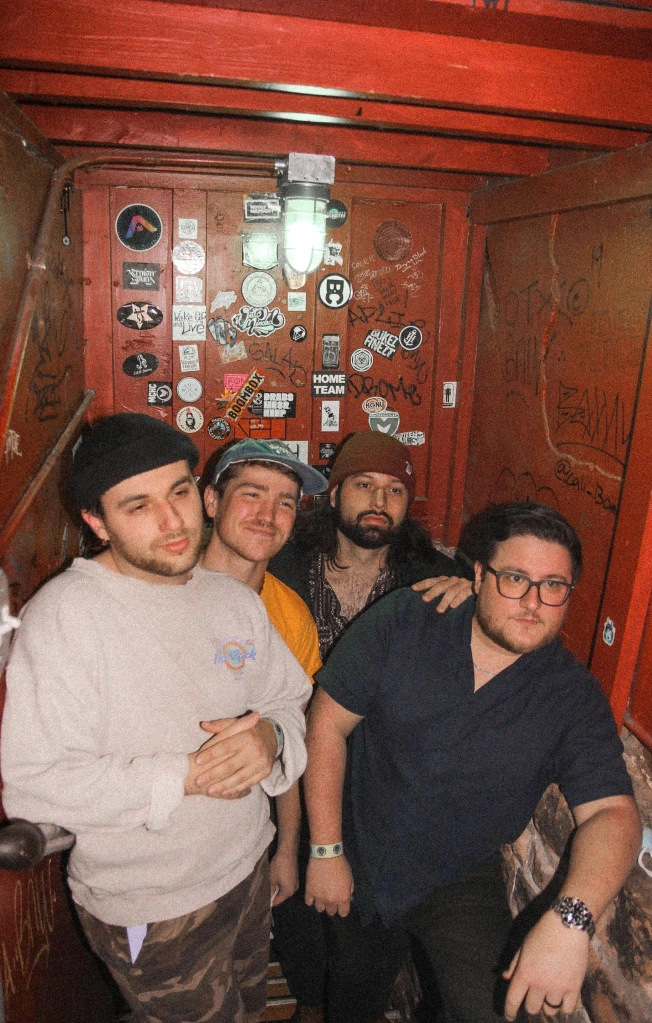 '"I Don't Mind" is the perfect example of how Co-Stanza's midwestern charm lends itself to creating catchy, feel good music. The song is begging to be played on your day off when you're driving by the beach with the windows rolled down.' - Ones to Watch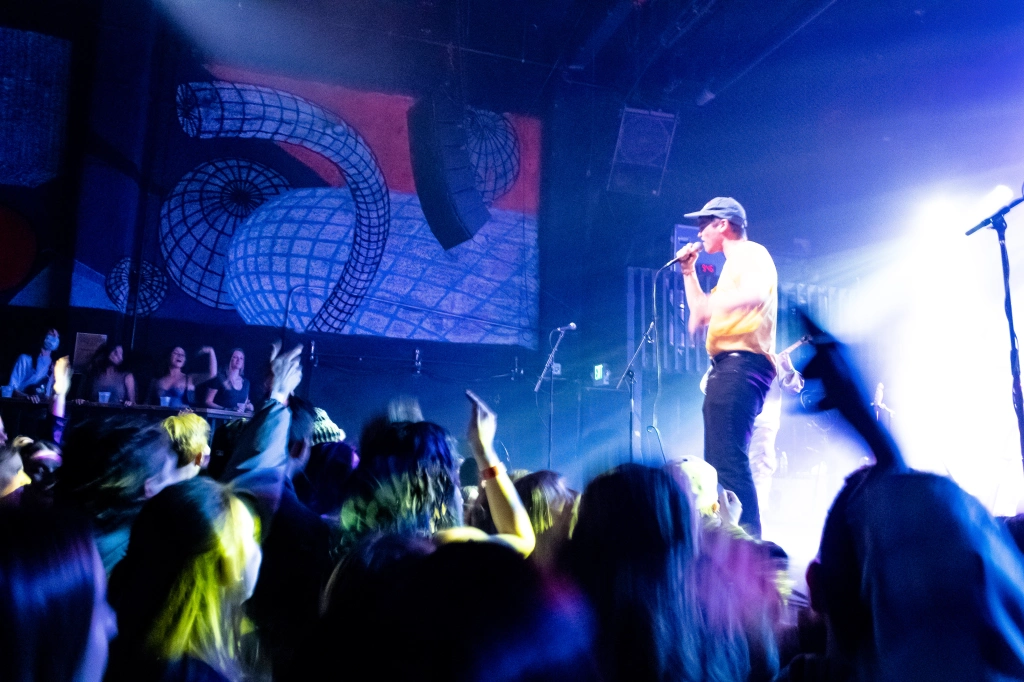 'With the production being as good as it is, you would think it would steal the show from any type of vocals but Co-Stanza proves himself to be a more than effective singer/songwriter during this 2 minute song.' - Lyrical Lemonade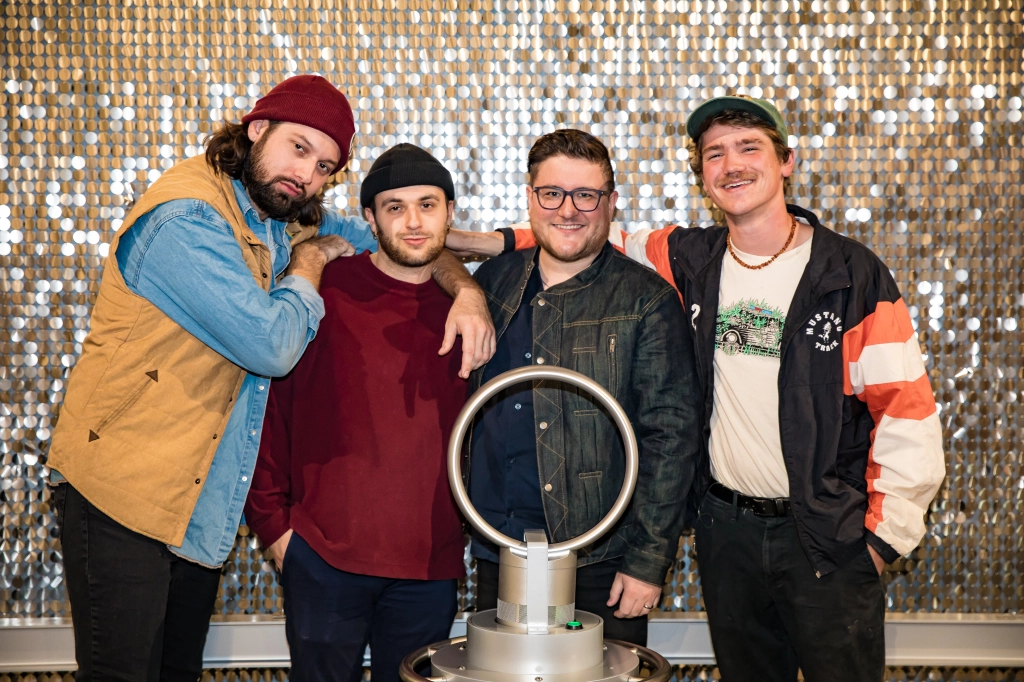 "Co-Stanza's voice dances perfectly on top, while hooking you with his chorus hoping you in fact "find out what's at the bottom". The track effortlessly grooves, while getting across its message of not taking everything so seriously and just having fun." – Earmilk
Want to work with Co-Stanza?
&copy Co-Stanza 2022